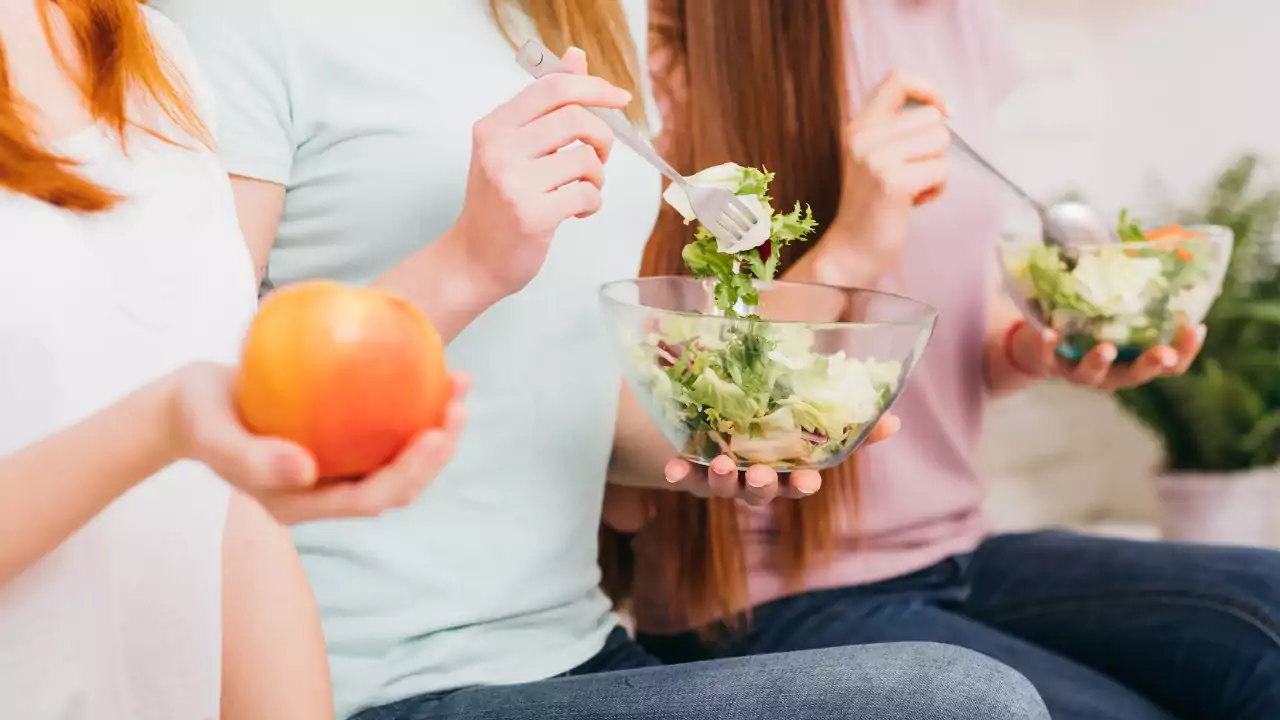 Healthy Breakfast Recipes for Weight Loss on The Go
Losing weight can be an arduous process, and while many people start by cutting off unhealthy foods or snacks, they often neglect other important aspects of their diet. In this article, we will learn about healthy breakfast recipes for weight loss or how to lose weight in one month naturally.
To lose weight and keep it off for good, it is essential to take care of your diet. A healthy breakfast is vital for weight loss. It provides the energy needed to start the day and helps maintain a healthy weight.
The key to a healthy breakfast is to make sure that it is nutritious, filling, and easy to eat on the go.
If you are looking for healthy breakfast recipes that will help you lose weight, this article is a perfect guide for you. We have compiled a list of some of the best healthy breakfast recipes perfect for those on the go.
The recipes are high in protein, low in carbohydrates, healthy fats and fibre–making them perfect for those who want to maintain their diet.
Never and ever deny the importance of the statement that a healthy breakfast is the most important meal of the day. It sets you up for a productive day and helps you maintain a healthy weight.
So are you ready to know the best healthy breakfast recipes and how to prepare them? Read this entire article to know more. Let's get started.
Read More: 5 Healthy Lunch Box Ideas – That Your Kids Will Actually Eat
What Is the Best Healthy Breakfast for Weight Loss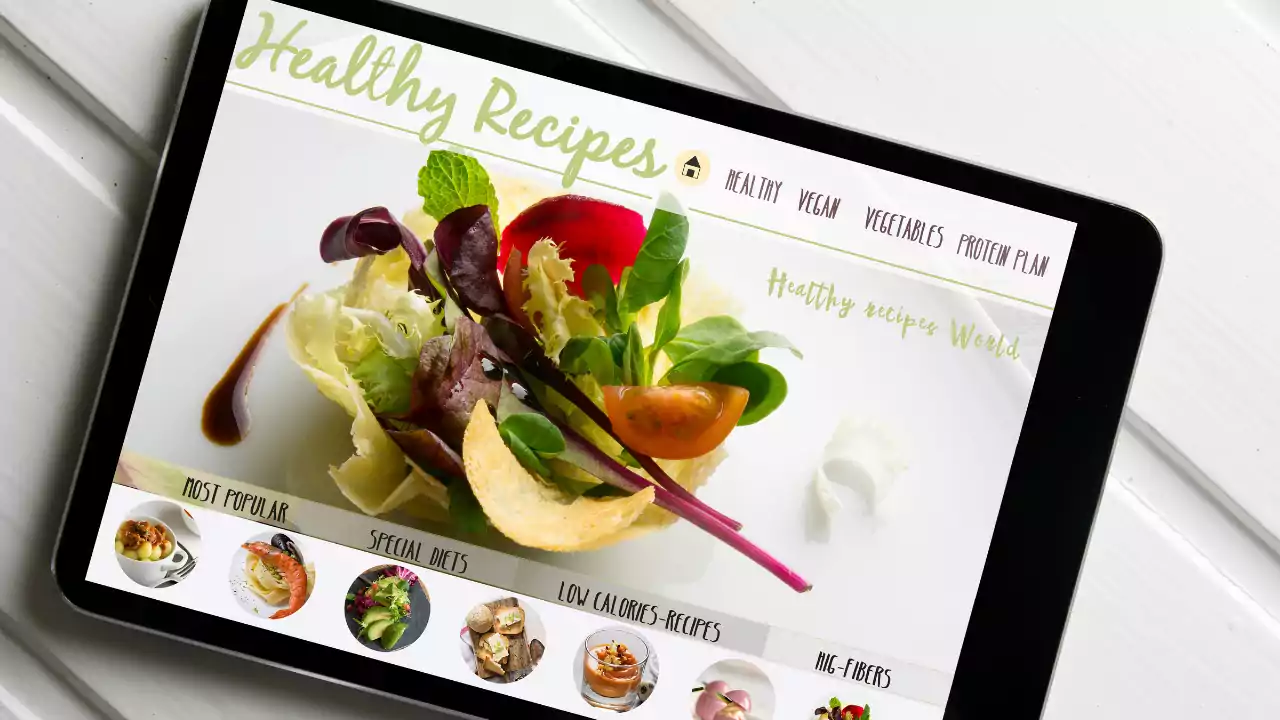 A healthy breakfast is the most important meal of the day. It can help you to maintain a healthy weight and prevent obesity. It's also a great way to start your day with energy and a good mood.
Now, a question might pop up: what is this healthy breakfast and why to choose it. Is there benefit arising out of the same? Let's understand.
Foremost, a healthy breakfast can be anything that contains some protein, fibre, and fat. It should not contain too much sugar or carbs (like bread).
Also, there are many reasons to choose a healthy breakfast for losing weight. Some of them have been given:
The first and most important reason is that you will not get hungry during the day.
The second reason is that it can help you maintain a healthy diet, and also, it will help you control cravings between meals.
Third, eating breakfast with healthy food may give your brain a boost of energy and concentration.
Fourth, it can help you have more energy all day long if you eat the right food before exercising in the morning.
Losing weight can be a complex process. It requires dedication and commitment. One of the best ways to achieve this is to eat a healthy breakfast.
But we are here in yet another dilemma. And that dilemma is how to choose foods that are nutritious and healthy and at the same time helpful in losing weight.
Follow these few pointers, and you are good to go in choosing a proper breakfast for your good health.
Choose a breakfast that is high in protein and fibre.
Avoid eating too many calories at breakfast time, which can lead to overeating later in the day.
Eat a breakfast that is low in sugar and fat content, such as oatmeal or whole-grain cereal with skim milk and fruit, or eggs with whole-wheat toast and fruit salad.
Now how can we choose healthy foods for our breakfast? Let me give you an already packed list of morning breakfast foods that are easy to prepare and healthy. Read on the 7 day morning diet menu.
7 Day Breakfast Menu for Weight Loss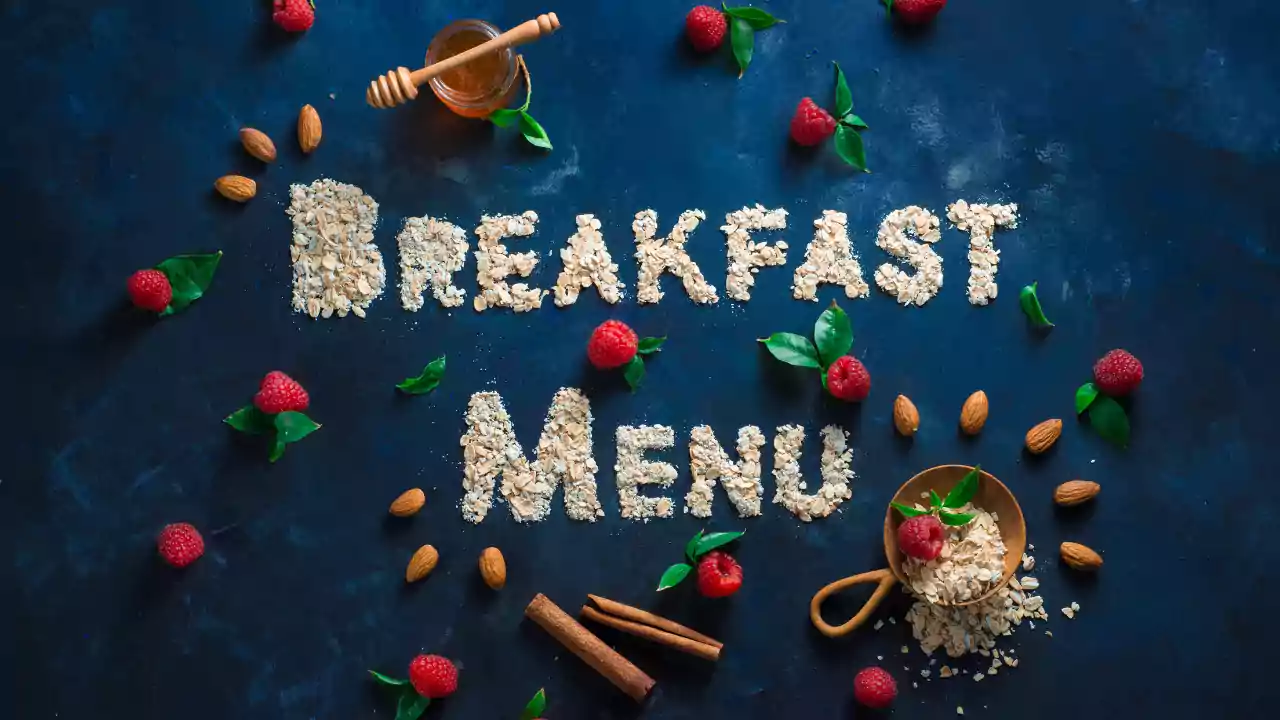 So, were you looking for a simple breakfast menu that could help you in weight loss? If so, you are in the right place.
Here is your 7-day breakfast menu plan you can go with. Of course, recipes will be shared in the next part of this article.
Days
Moonglet
Power Poha
Sprouts Appe
Paneer Peas Protein Paratha
Vegetable Quinoa
Paneer Stuffed Besan Cheela
 Missi Roti
Now, let's move on and know how to prepare these tasty and healthy breakfast recipes.
Good Weight Loss Breakfast Recipes
Someone has rightly said, "Don't just focus on weight loss; focus on health". With these beautiful words in mind, let's start with the process of how to make healthy breakfast recipes for weight loss.
Recipe 1: Moonglet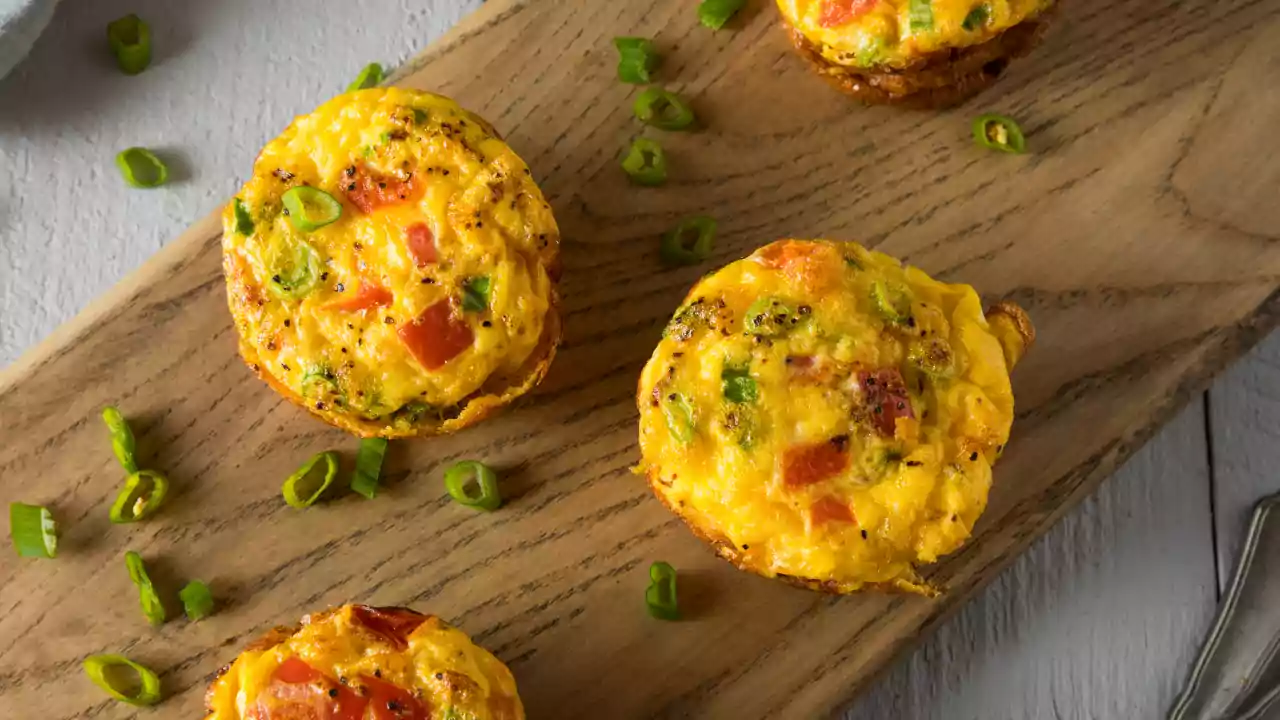 Ingredients:
2 cup yellow moong dal
1 capsicum (green pepper)
4 tablespoon coriander leaves
1/2 tablespoon dry mango powder
4 tablespoon butter
1 onion
1 tomato
2 piece green chilli
4 Pinches Asafoetida
Salt as required
How to make it?
First, soak the moong dal for approximately 4-5 hours.
Then, blend the dal to form a thick paste.
After the thick paste is formed, blend again according to the need. Add water in batches slowly so that the batter can be prepared to have a medium consistency.
Take all the mixture prepared in a bowl. Now the time has come to add salt, asafoetida, and dry mango powder. Besides this, add finely chopped onions, tomato, capsicum, green chilli, and coriander leaves.
Mix everything and keep whisking it until the batter seems to be frothy.
Take a small pan to ensure that the batter so cooked on it has a thick layer. After that, heat 1 tbsp butter in a small pan. Pour the half batter and cook it for a few minutes. Flip it and cook it until it becomes crispy.
Your moonglet is ready. Serve it with ketchup, either imli chutney or mint chutney.
Recipe 2: Power Poha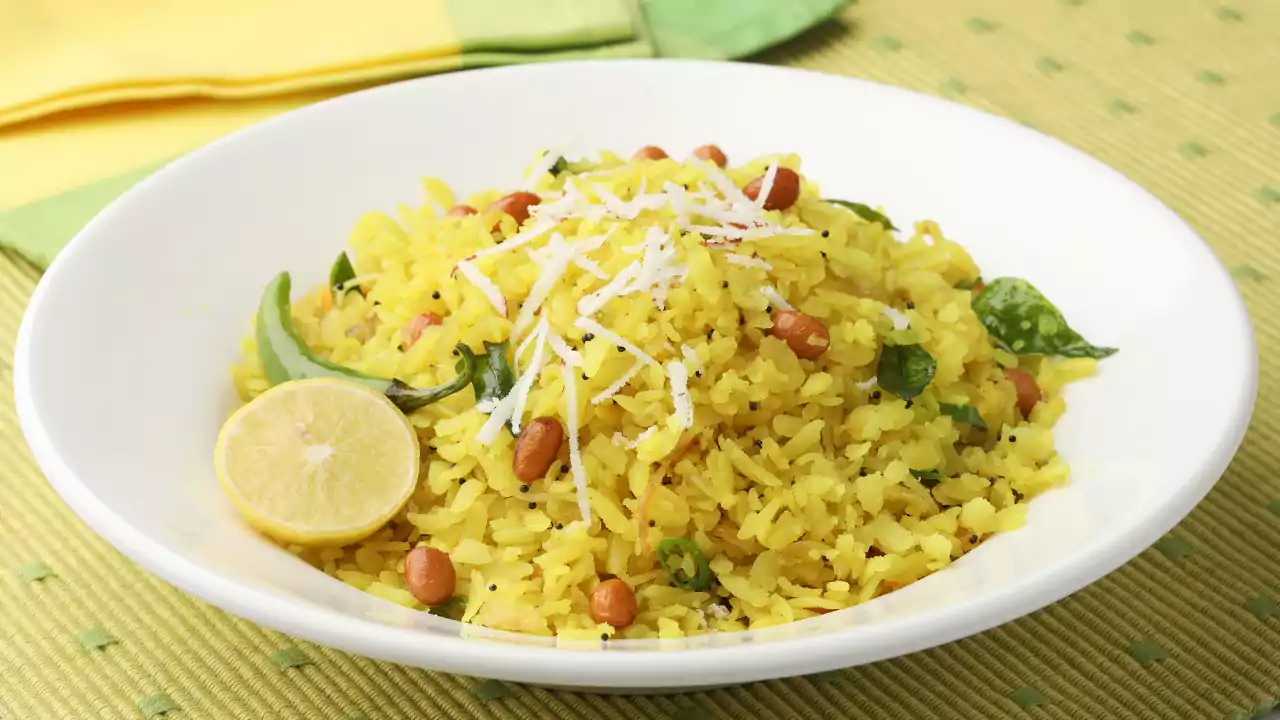 Ingredients:
½ cup Pressed rice (Poha)
I cup chickpea soaked overnight and boiled
½ medium onion
½ medium tomato
1 tbsp oil
1 tsp finely chopped green chillies
Salt as required
2 tsp fresh coriander leaves
½ lemon
How to make:
First, finely chop the onions and tomatoes. Side by side, heat the oil in a non-stick pan.
Then add green chillies and the finely chopped onions. Saute the mixture for around 2 minutes.
Next step is to add chickpeas, salt, chopped tomatoes, and pressed rice (Poha). Mix them well in the pan.
Add approximately ¼ cup of water and let it cook until the pressed rice becomes soft. After a few minutes, add coriander leaves and mix well.
Your Power Poha is ready to eat. Transfer the poha into a serving bowl, garnish it with coriander leaves, squeeze some lemon juice on top and serve it hot.
Recipe 3: Sprouts Appe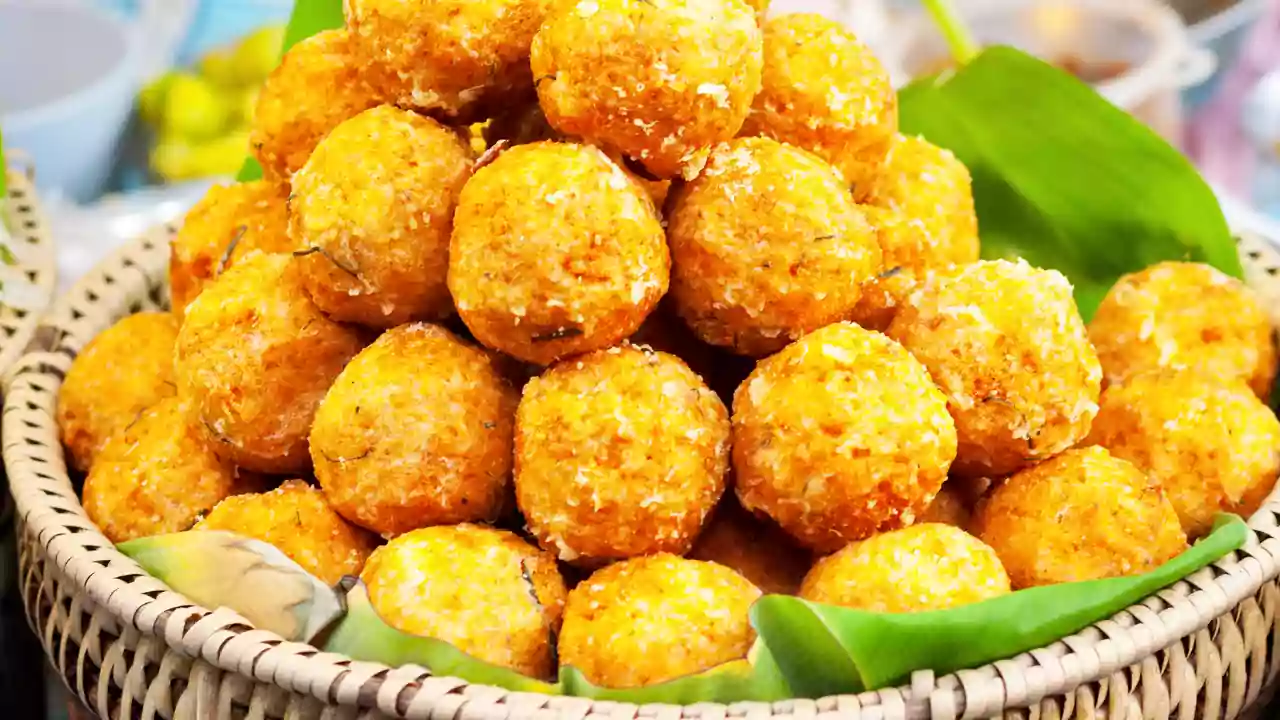 Ingredients:
1 cup moong sprouts
2 chopped green chillies
3-4 pods of garlic
Ginger 1 tbsp chopped g
1 chopped onion
1 grated carrot
4 tbsp chopped coriander leaves
3 tbsp grated paneer
½ tsp ajwain
¼ tsp Hing
Salt as per taste
½ tsp eno
How to make:
Firstly, grind the sprouts with garlic, ginger, and green chilli. Then, transfer this mixture into a mixing bowl.
Nextly, add onion, paneer, carrot, and coriander leaves. After adding these three things, now add salt, hing, and ajwain and mix them well.
Now, add Eno and mix the mixture quickly. Grease the pan and pour 1 tbsp batter into each cavity. Cover it and leave it to cook for 3-4 mins.
Flip the half-cooked batter and let it get heat from another side.
Sprout's appe is ready. Serve it with any chutney of your choice.
Recipe 4: Paneer Peas Protein Paratha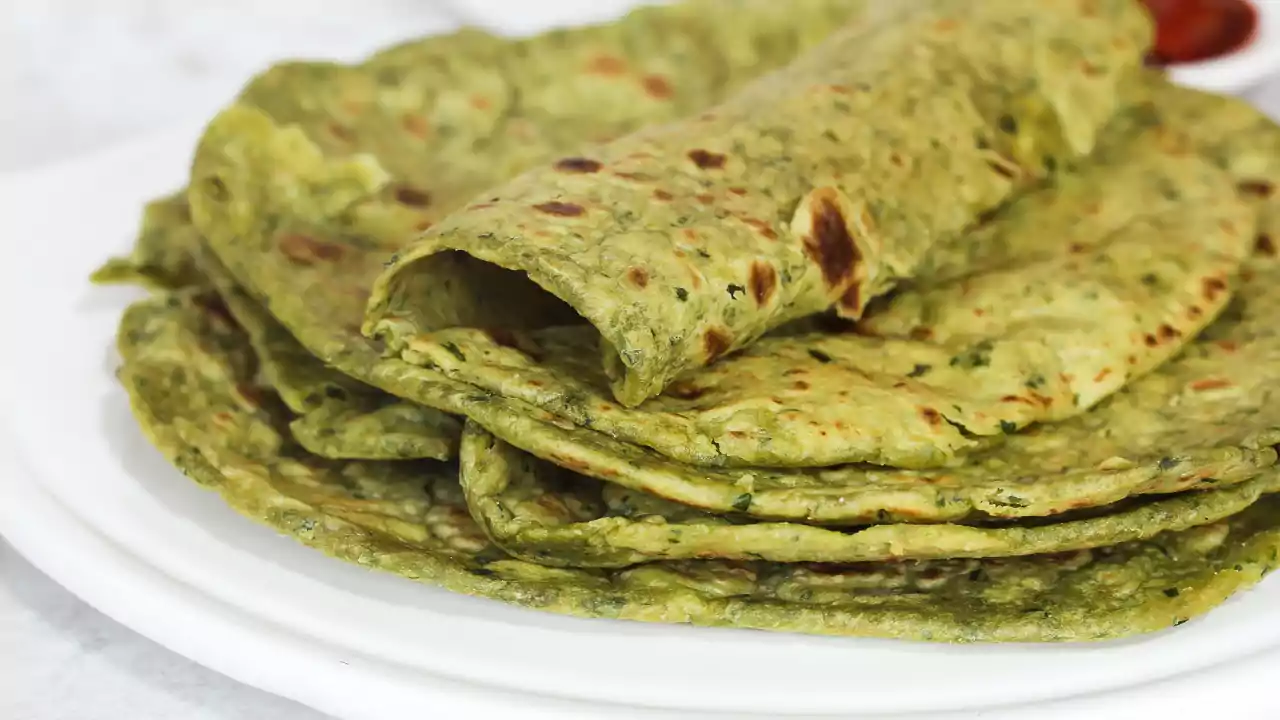 Ingredients:
½ cup green peas paste
Crumbled paneer 1 cup
Ginger 1 inch chopped
1 chopped green chilli
1 teaspoon turmeric powder
2 teaspoon red chilli powder
1 teaspoon dry mango powder (amchur)
1 teaspoon coriander powder
Salt as required
To prepare the dough, the following ingredients are required:
1 cup whole wheat flour
Salt as required
Oil for kneading
Lukewarm water for kneading
How to make:
Take a large bowl, and add flour and salt to it. Keep adding a little water and knead the flour to make a soft and smooth dough.
Once the flour has come together, drizzle a teaspoon full of oil on the top of the dough and knead it for another couple of minutes. Next is to cover the dough, prepare and make the stuff filled in the dough.
Give medium heat to the skillet with some oil. Add cumin seeds and allow them to splutter for a few seconds. Add the ginger and saute it well. After that, add the peas and saute them until it is half cooked.
The next work is to add the crumbled paneer and all the spice powders. Cook all things well. Give a medium heat until the raw smell of spices goes away. Keep it aside for cooling.
Do the partition of dough into medium lemon size balls. Keep some flour aside for dusting the dough so that it doesn't get sticked.
Pat the portion of dough and dust it with the flour. Roll the portion of dough into a 5-6 inch diameter circle. Fill the centre with some stuffing made above.
Seal the edges of the dough by bringing the ends together. Dust the paratha again in flour and roll it gently to remove any air pockets.
Roll the paratha with very little pressure so the filling doesn't come out.
Do the same to fill the remaining paneer and green peas stuffed paratha.
Then, after doing all this, cook the paratha either in the skillet or roti tawa.
Flip and cook both sides of the paratha until brown spots appear outside. Drizzle the oil or ghee on the paratha and give it medium heat. Keep cooking and flipping until paratha is cooked and has become golden on both sides.
Once the paratha has been cooked, transfer it to a platter and cook the other remaining stuffed parathas in the same way.
Your paneer peas protein paratha is ready. Serve it with either palak raita or aam ka chunda to get an extraordinary taste.
Recipe 5: Vegetable Quinoa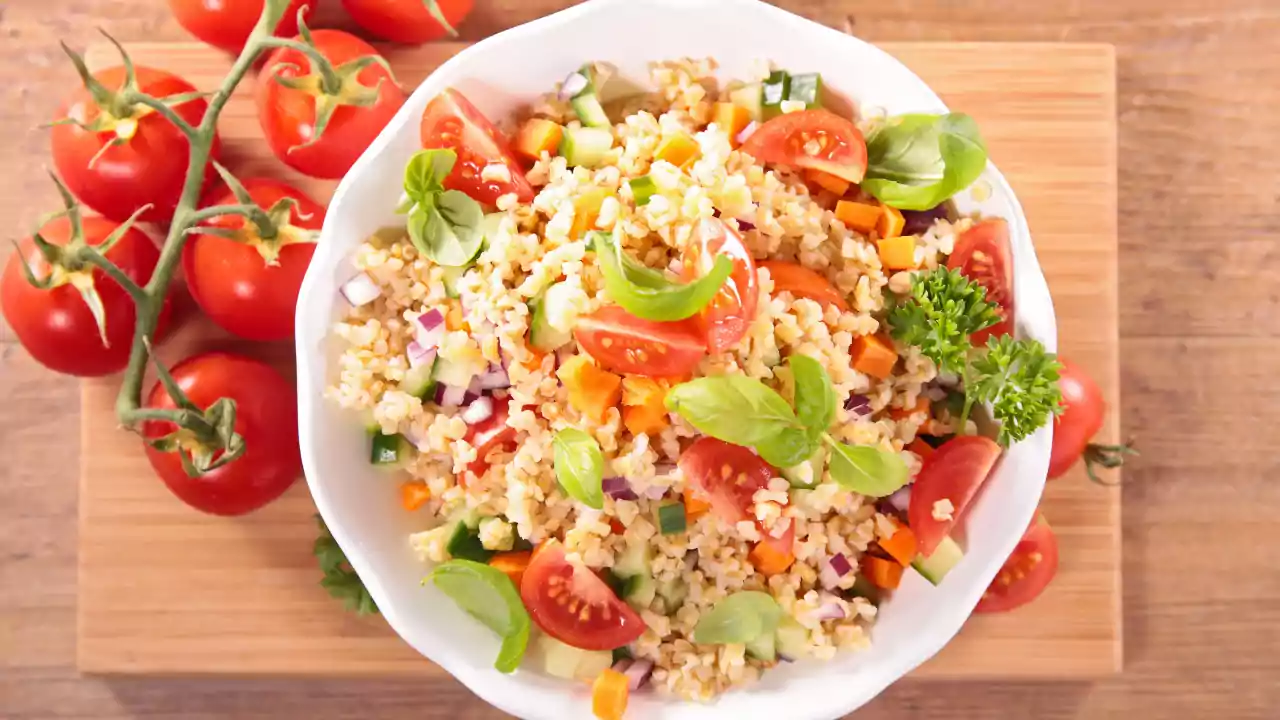 Ingredients:
1 cup vegetable broth
½ cup uncooked quinoa
2 tsp minced garlic
2 tsp olive oil
½ cup broccoli florets
½ cup diced tofu
¼ cup sliced mushrooms
1 cup chopped fresh spinach
How to make:
Take a medium saucepan. Boil 1 cup of vegetable stock, stir the boiled vegetable stock in quinoa, and reduce the heat to low. Cover and let it simmer for 20 minutes.
During quinoa cooking, give medium heat to the oil in a skillet. Then add the garlic, broccoli, florets, and tofu to the oil. Stir it for a minute, cover it and give low steam for 2 minutes.
Stir in ¼ cup vegetable broth, mushrooms, and spinach. Cover and cook it over medium heat. Keep cooking it until the mushrooms are soft; spinach is wilted for about 3 minutes.
Mix the vegetable-tofu mixture into the cooked quinoa. Cover it and allow it to sit for approximately 10 minutes before serving.
Recipe 6: Paneer Stuffed Besan Cheela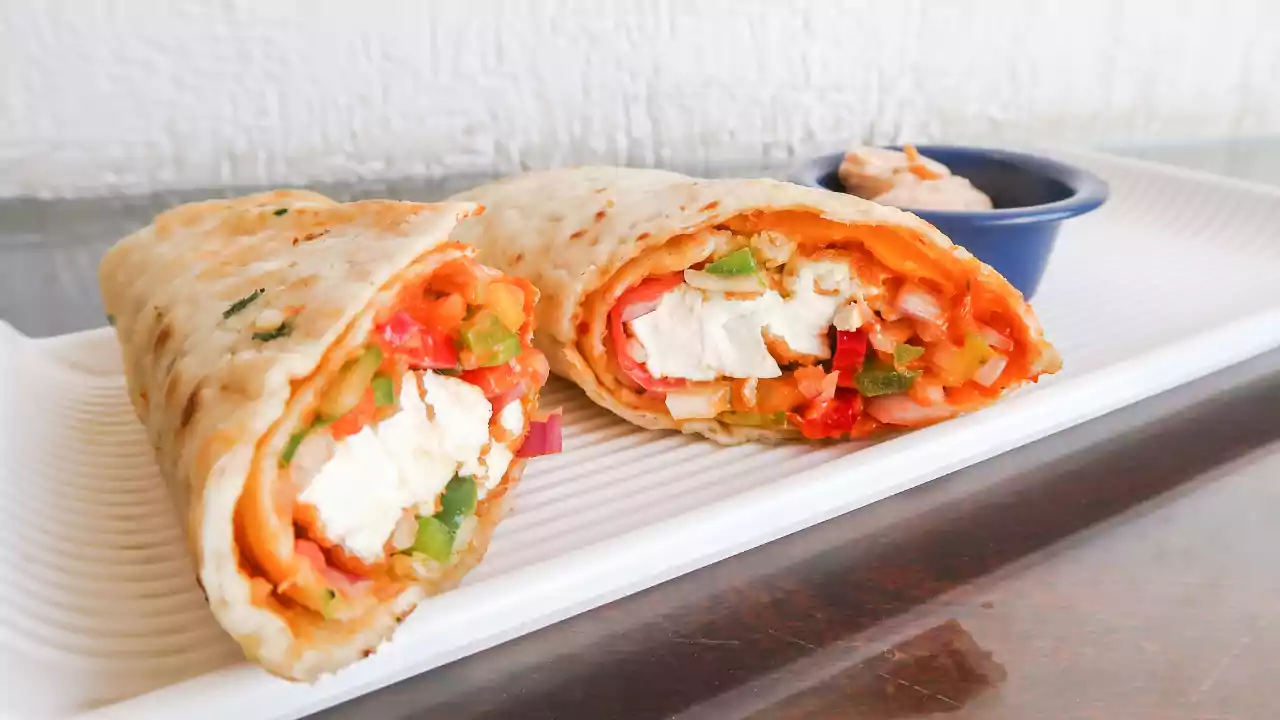 Ingredients:
Gram flour 2 cups
Onions 2 finely chopped
2 finely chopped green chillies
6 finely chopped coriander leaves
Salt as required
1 tsp cumin powder
Oil for cooking
To prepare the stuffing, you require the following ingredients:
crumbled paneer 1 cup
Green chillies 2 finely chopped
½ teaspoon chat masala powder
6 finely chopped coriander leaves
Salt as required
How to make:
First, combine all the ingredients of besan cheela in a large bowl. Slowly add water to make the batter smoother, keeping in mind that the batter doesn't become too wet or thick. It must have a light spreading consistency.
Check the salt levels for the better and adjust them according to your taste.
The cheela batter prepared will be a little lighter than the dosa batter rest of its properties remain the same. Make sure that the batter can thinly coat the back of the spoon.
The Fourth step is to make paneer stuffing. In a large mixing bowl, combine all the ingredients and keep them aside after checking the salt levels and adjusting their taste accordingly to your own needs.
The next step is to cook the besan cheela in a pan. Preheat a skillet on a medium flame, pour a ladleful of batter on the pan and spread it across the pan in a circular motion to form a thin crepe/dosa.
Drizzle the oil/ghee around the cheela and cook until the top doesn't look raw and the edges get brown.
Once the above steps are followed, spoon the paneer filling to the centre of the cheela and fold it.
Cook it and serve the besan cheela on a plate. Your Paneer Stuffed Besan Cheela is ready to eat. Serve it hot with sweet and tomato chutney and a dhaniya pudina chutney.
Recipe 7: Missi Roti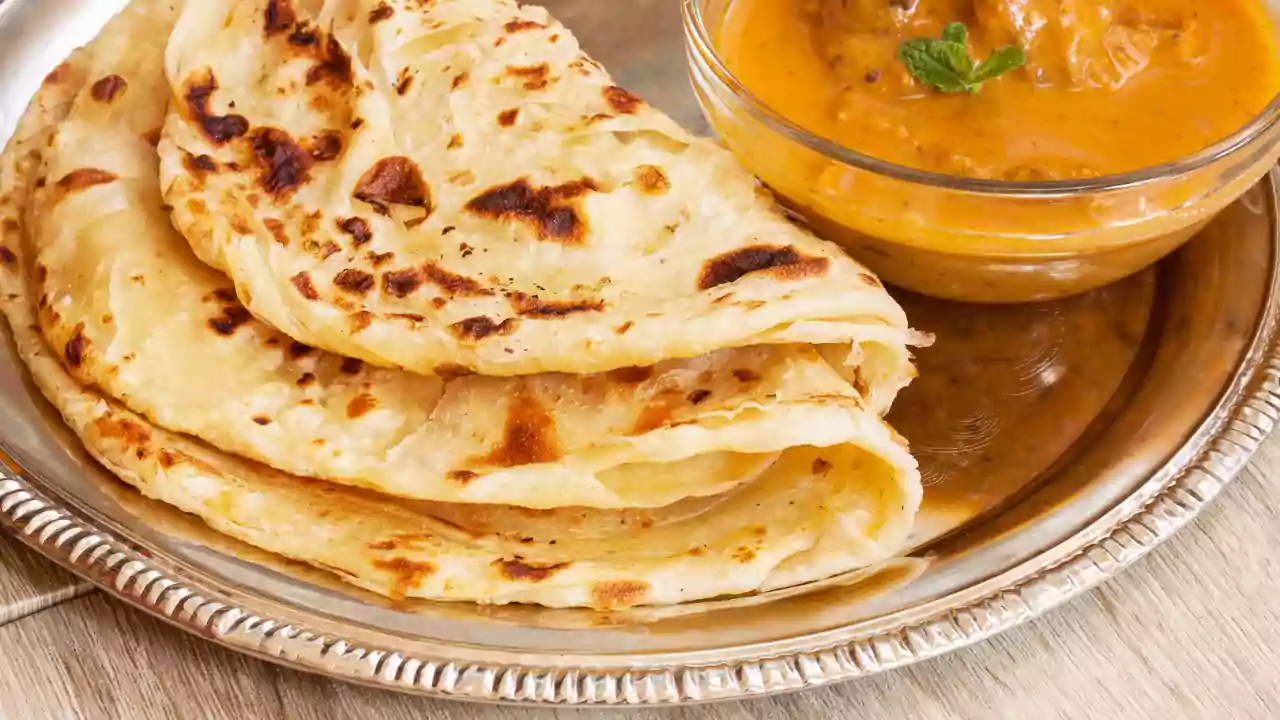 Ingredients:
240 grams of whole wheat flour
100 grams flour or chickpea flour
1 tsp ajwain
1-2 finely chopped green chillies
50 grams of finely chopped onions
1 pinch Hing
1 tsp salt
3 tsp oil
Add water as required
Oil for roasting
How to make:
First, prepare the dough. To do so, take the whole wheat flour, gram flour and ajwain either in a pan or mixing bowl. Add finely chopped onions, chopped green chillies, oil and a pinch of hing to the mixing bowl. Mix it well. Start kneading the dough. Add more water as required to make it smooth. After the dough has been kneaded, keep it aside for rest for 10 minutes and then make medium-sized balls from that dough.
Next, take the dough ball on the rolling board. Dust some dry wheat flour on both sides of the ball. Roll it to a circle of about 5 to 6 inches. Sprinkle some more flour on the rolled ball if required. Roll to a medium thick roti.
Now the time is to put the roti on a skillet or hot Tawa. Do note that the tawa must not be at a low temperature; it must be hot enough to roast roti well.
Flip it over after the roti base has been partially cooked. Spread some ghee or oil across the partly cooked part. Flip it again when the second side is cooked, and some brown spots can be seen. Spread some ghee or oil on the other side too. Flip the roti again.
Press the edges with a spatula to ensure that even sides are cooked well. Flip the roti once or twice so that the roti is evenly cooked. The thing to note is that rotis should not be cooked too much so that they become dense.
Your Missi roti is ready. Serve it hot with a sabzi, daal, pickle, yoghurt, or butter.
These are the best, healthy, and simple to make recipes if you want to lose weight.
So, when are you going to make these recipes? Start your weight loss journey with these recipes. Good luck!
References:
7 Day Egg Diet Plan for Weight Loss
How to Lose Weight in One Month Naturally
30 day Vegan Weight Loss Diet Plan
Healthy Meal Prep Ideas for Weight Loss on a Budget
7-Day Meal Plan for Muscle Gain for Beginners
5 Simple Ways To Improve Your Physical Health